On Thursday last week I was amazed to find a wonderful surprise on my desk when I arrived at work. This gorgeous, so terrifically boyish, fabric is a RAK from my friend and crafter-in-crime
Nerida
which she said she couldn't resist from
TokyoMommy
. It's just perfect, thanks N - it's going straight to the craft room!
Nerida was also generous in loaning me her little girl's apron pattern designed by
The Apron Lady
. Here's my final version, the half-reversible Little Flirty Skirty. Oh la la!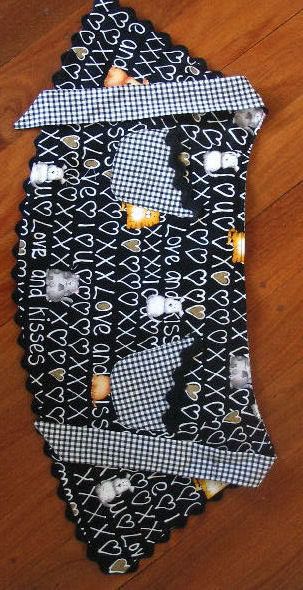 And I thought I'd better applique this pullover before a) winter was over b) Kaiden was no longer a size one. This time I used my sewing machine to applique so it didn't take as long.